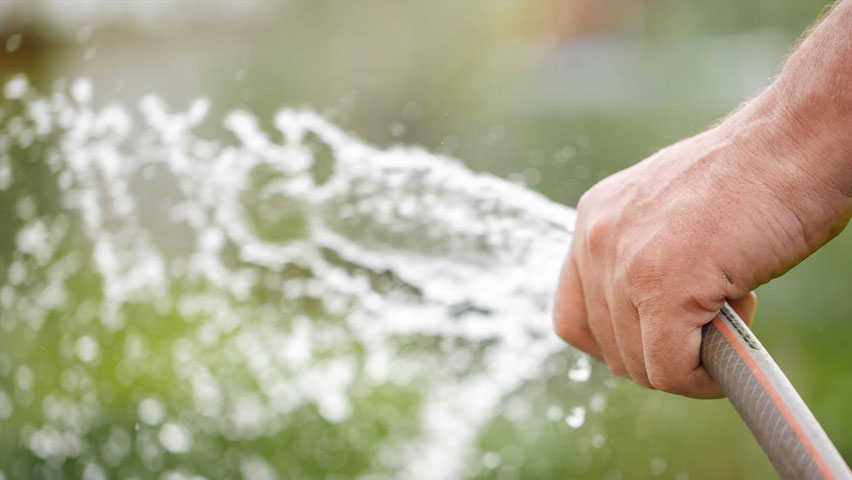 18 Dec

Benefits of smart water metering in Australia

Smart water metering in Australia is expanding slowly but surely as water utility suppliers and large commercial and institutional water users are becoming increasingly engaged with the imperatives and benefits of this relatively recent technology.

While traditional analogue meters require ongoing manual readings of meters through physical inspections, smart metering enables digital flow of data into a water management console accessible these days, via any smart device.

Digital metering options include smart meters that replace analogue meters or logging devices that transfer analogue data into a digital signal of quantifiable volume. Both options combined with software now readily enable continuous and accurate digital access to water usage data and automatic alerts for water leaks and abnormal water use. 

For municipal communities, the advancements are being realised from progressive adaption to new technology by water utilities, to the benefit of consumers. Numerous water utilities across Australia are engaged in smart metering pilots and to a lessor degree progressive transfer from analogue to digital metering.

In parallel, increasing numbers of commercial and institutional water consumers are engaging with smart water metering tech to fulfill obligations for sustainable facility management, in addition to pursuing water use efficiency and cost savings.

In their recent study, 1 Randall and Koech observed that smart water metering can reduce the proportion of potential water loss to total water usage, equating to resource sustainability and cost saving benefits.

FLOWD is the simply the easiest way to understand water use, receive alerts, gain efficiencies and save water and money.

Out of a total of 158 water meters used in the study, 21 were found to have elevated baseline flows, most likely caused by water losses from internal pipework leaks and leaking taps or appliances, and loss percentage proportions ranged from 1.56 to 46.73%

The potential to therefore achieve up 46% network management efficiency through adoption of contemporary technology now makes both environmental and economic sense.

In Australia, one of the driest continents on earth, the imperative to move to more efficient and sustainable water management is paramount, with smart metering only one aspect of a renewed approach needed for integrated water management. The report further states that:

In general, the supply of freshwater to urban areas for domestic and industrial use has become more challenging, and this has been exacerbated by the adverse effects of climate change.

The typical response to the problem of scarcity of freshwater resources is to use a variety of methods to conserve water, which practically means using less water while avoiding or minimising wastage.

Water conservation in urban areas has increasingly taken an integrated management approach, and has gone beyond the use of measures such as flow-restricting taps and showers, optimisation of toilet and urinal flushing, and now commonly includes the use of water efficient appliances like waterless urinals, electronic taps, automatic leak detection, rainwater harvesting and effluent water reuse (Hauber-Davidson 2006).

In their 2014 Review of Smart Metering and Intelligent Water Networks in Australia and NZ,2   Beal and Flynn note numerous additional benefits as key drivers for smart water meters, as follows:
Better engagement with water consumers
Improvement in water infrastructure planning
Potentially deferring or augmenting some investments
Better peak demand forecasting and management
Reduction in manual meter reading
Reduced operating costs.
As furthermore noted by Randell and Koech, the importance of the reputations of water utilities to be viewed by customers as sustainable, is also an important driver. 
These findings were largely corroborated by a study by Smit et al. (2015) that was undertaken in a number of European Union (EU) countries. The additional drivers cited by the EU study include the motivation by water utilities to adopt measures that are generally viewed as being sustainable, and thus enhance their reputation amongst their clients.
The numerous benefits of smart water metering extend from sustainability of potable water reserves to improved customer service and engagement to management of customer perception of water utility reputation.
FLOWD smart water metering and management software has been developed as a direct response to our vision for improved water security, in Australia and globally.
FLOWD has specifically engineered platforms to service the water metering and management requirements of water utilities and commercial and institutional water users, respectively.
1  Terry Randall, Dr Richard Koech, 2019 Study of Smart Water Metering Technology for Water Management in Urban Areas, Online Journal of the Australian Water Association
2  Beal, CD & Flynn, J (2014) The 2014 Review of Smart Metering and
Intelligent Water Networks in Australia and New Zealand. Report
prepared for WSAA by the Smart Water Research Centre, Griffith
University, November, 2014.